Life in Japan
Enjoying Life in Yamanashi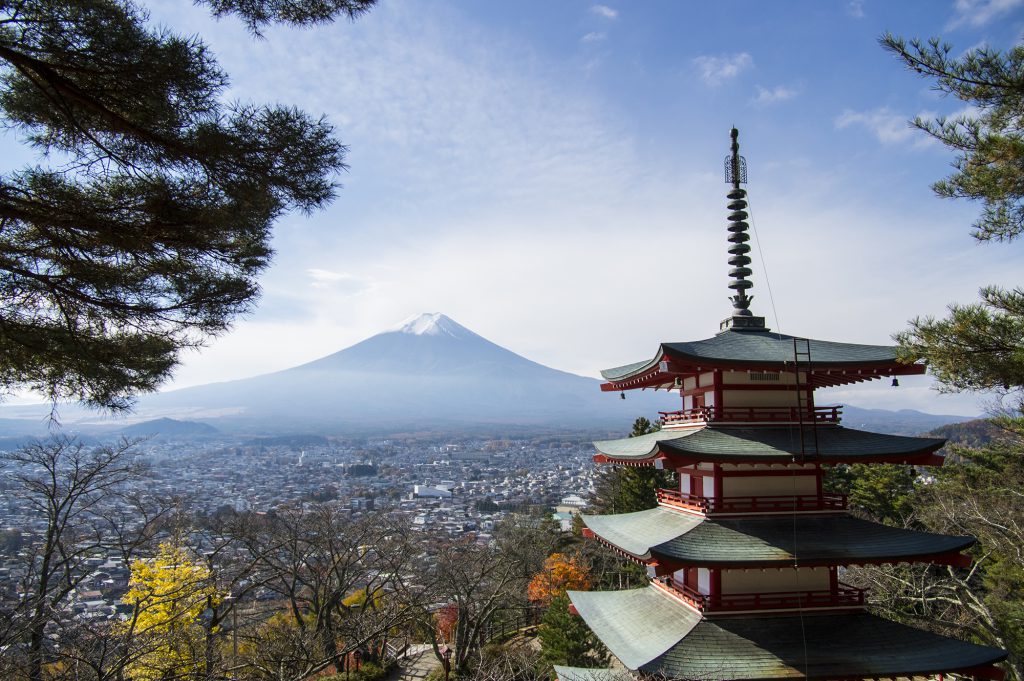 Yamanashi is the most famous as being the home of Mt. Fuji, but we also have plenty of things to eat, see, and do. When it comes to gourmet, there are plenty of Japanese and international cuisines to be enjoyed. A wide selection of fresh, local produce is available thanks to the sunny climate. The plentiful nature and long hours of sun in Yamanashi are also ideal for outdoor activities like hiking, cycling, or running. If you prefer other leisure activities, many events like craft markets, cultural parades, and fireworks festivals are held around the prefecture.
We are also conveniently located 90 minutes away by train from the center of Tokyo.
Here are some examples of things to see, do, and eat in Yamanashi.
See
Mt. Fuji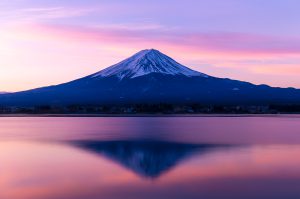 The icon of Japan, Mt Fuji, is located in Yamanashi. In recent years, climbing Mt. Fuji has become popular for locals and international visitors alike. The mountain is open for climbing during the summer months between July and September. Climbers of all ages and levels are welcome, and guided hiking tours are available for beginners. The highlight of the climb is watching the sunrise at the top of Mt. Fuji.
Shingen-ko Festival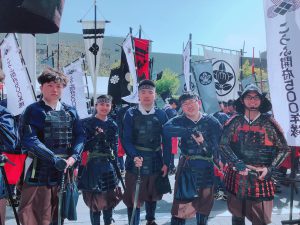 The Shingen-ko Festival celebrates the life and death of Takeda Shingen, a famous warlord of Japan's Warring States Period. During this festival, more than 1,000 samurai parade through the city, making it "the largest gathering of samurais" as recognized by the Guinness World Records. It is the biggest festival in Yamanashi, and visitors from all over Japan come to enjoy the festivities. Through our workshop course, students can build their own armour and participate in the samurai parade.
Do
Winter Sports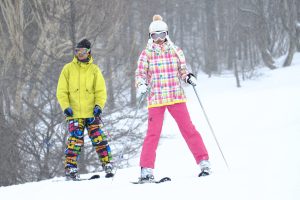 The cold winter weather and the mountainous landscape of Yamanashi makes skiing and snowboarding possible in the winter season. There are many ski resorts within 1 hour of iCLA, as well as surrounding prefectures like Nagano and Gunma.
Onsen (Japanese hot springs)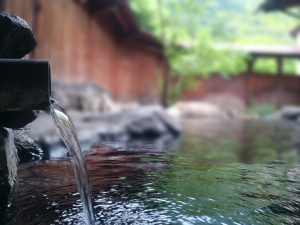 Yamanashi is a popular travel destination for a hot spring getaway. You can gain many health benefits from soaking in the hot springs, not to mention that it is a great way to warm up on a cold winter day. Japanese hot springs etiquette may come as a culture shock to some, but is an enjoyable cultural experience once one becomes accustomed to unique practices like disrobing before entering the water. iCLA is located only one train station away from the popular hot springs district, Isawa.
Eat and Drink
Wine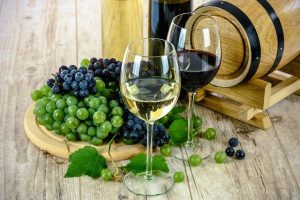 Japan's domestic wine production began with Yamanashi in 1870. There are numerous vineyards in Yamanashi, and you can tour the many wineries that are here. Grapes are locally grown in the Katsunuma area, where many of the vineyards of Yamanashi are located. Throughout the year, there are many festivals celebrating grapes and wine production held all over the prefecture.
Yamanashi Fruits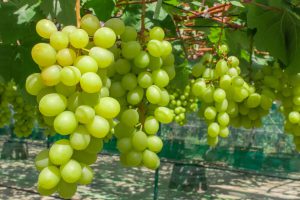 Yamanashi is famous for the large variety of high quality fruits produced within the prefecture. From spring to fall, you can enjoy locally grown grapes, peaches, plums, cherries and many more fruits. Fruit orchards are abundant around the prefecture, most of them with the option of picking your own fruits. You can enjoy many seasonal dishes and desserts utilizing these fruits at local restaurants and cafes.
The residential environment around campus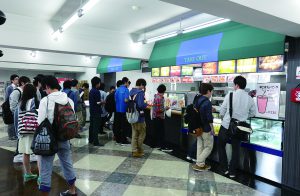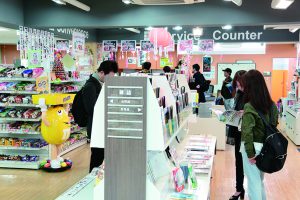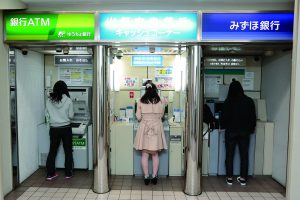 The area around campus (within walking distance) is convenient for day-to-day life. There are supermarkets, drugstores, medical facilities, restaurants, banks, post offices, and more. There are also cafeterias, bookstores, and bank ATMs on campus that can be used between classes. Plus, on a clear day Mt. Fuji and the Southern Japanese Alps can be seen from campus, giving a sense of the rich natural environment in Yamanashi.